Sungreat is a professional car electronic parts supplier, and we mainly export car electronics part, including wiper, dead lamp, fog lamps. And also suspension, aluminum wheels, universal joint and C.V. joint, heating seat mats, normal seat mats, racing car seat, auto gauges, auto mirrors, all engine parts, a/c parts, body parts, rubber parts and other accessories. Feel free contact to us now for detailed information.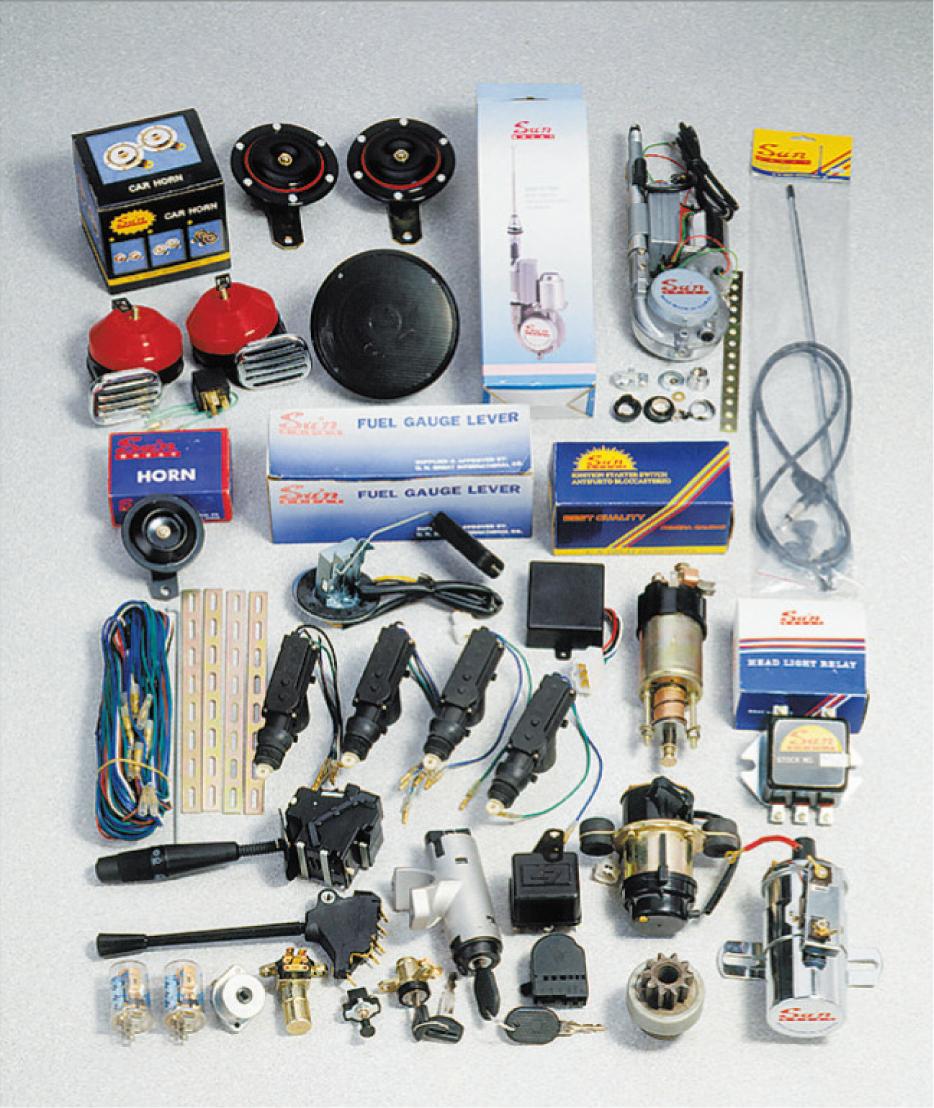 Body Parts
Lamp, Grille, Panel, Bumper, Fender, Hood, Door, Radiator Support etc.

Superior Records
We have the best top scores from ISO-9001 certificate among all the Taiwan Auto Parts Suppliers.
We are Taiwan Top 3 Auto Parts Suppliers and Ningbo Top 1 in China.
We are always the biggest exhibitor every year in Taiwan Auto Parts Exhibition.