Heating Ski gloves waterproof 5 Fingers Heaters 3.7V Li Battery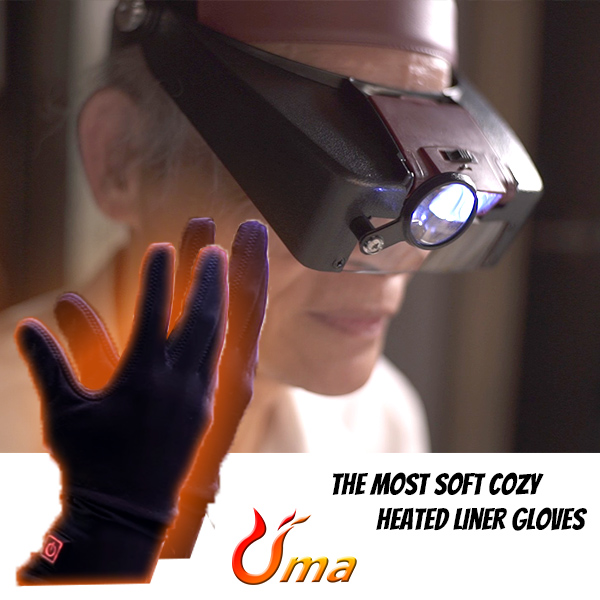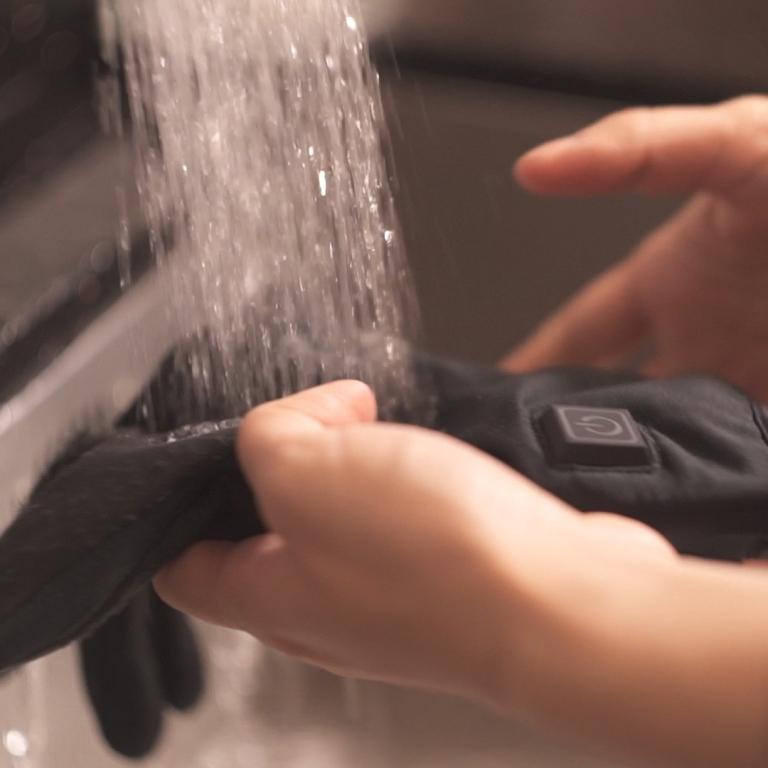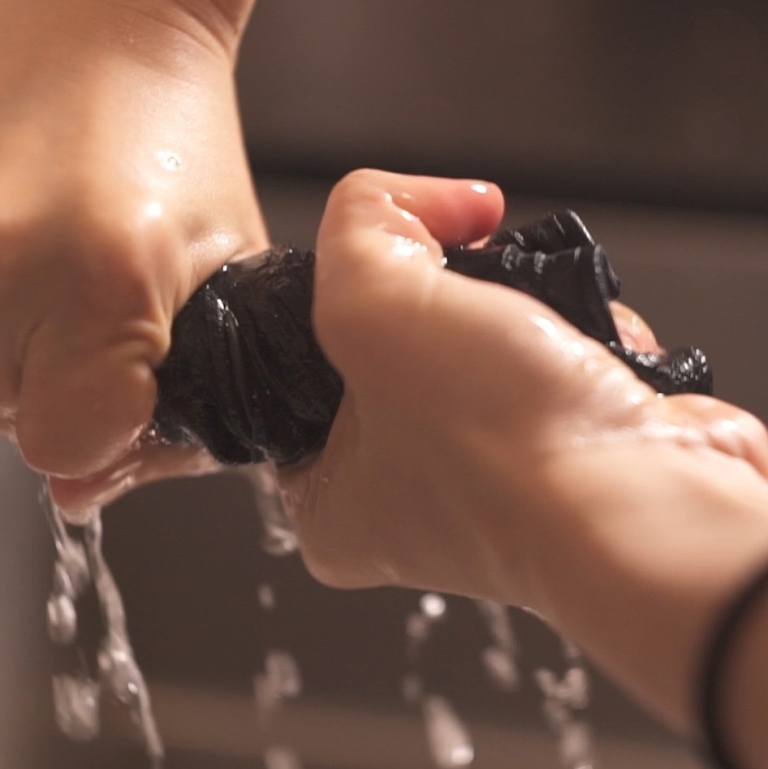 Features:
UMA Heating Ski Gloves - with unique waterproof heating system, cannot be found anywhere else in the market.
Our patented nano meter metallic fiber heating elements embedded inside the fabric, create a machine washable heated gloves.
it's durable to last many washes, stretching or friction, yet has superior softness and flexibility to keep it cozy to wear.
Non-slit PVC fabric on palm to help people easy to work or play with gloves.
LED button on battery to give user control the temperature 3 settings from high, medium, and low.
Heating gloves has been specially designed to be practical, stylish, durable, super soft feel and comfortable,
makes heating ski gloves ideal for cold, winter outdoors activities.
UMA Heating ski Gloves - Innovative Solution Keeping Hands Warm One Glove at a Time,
Fit all kinds outdoors activities, accessible to everyone!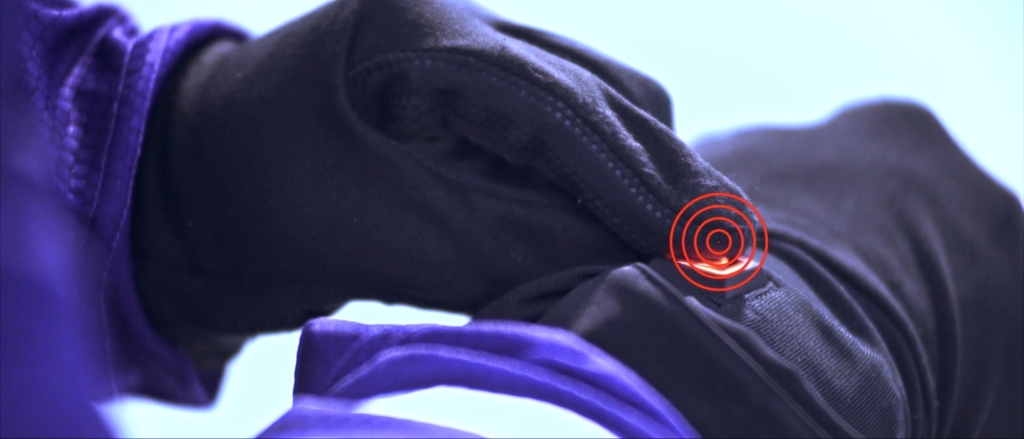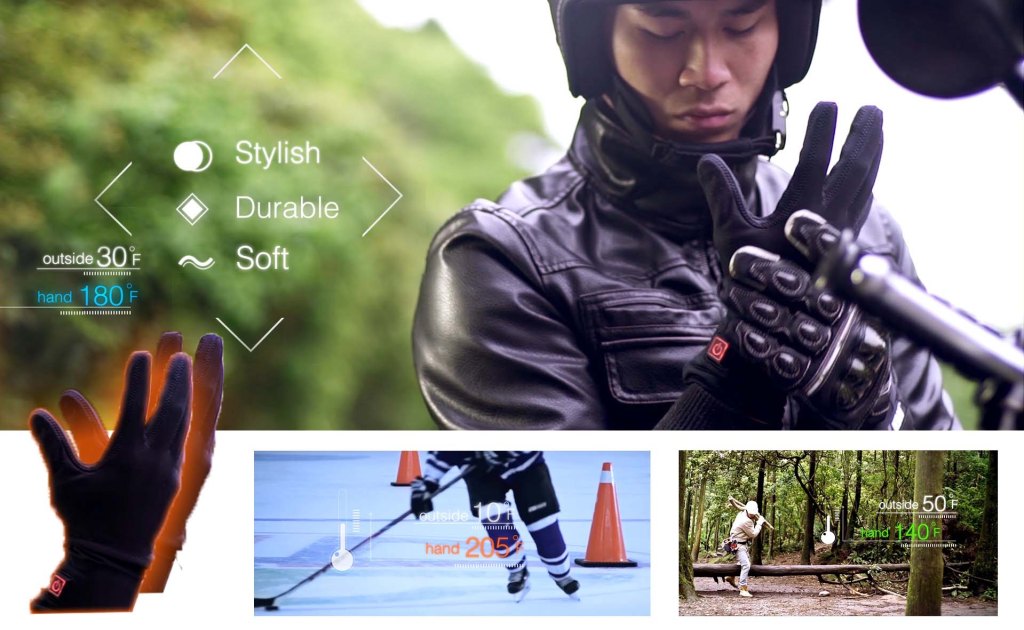 Description:
DETAILS:
● The innovated heating gloves with heating elements on 5 fingers and hand back to keep hands warm and to avoid to be frozen or frostbitten in frigid winter. It is suitable for outdoor activities under frosty climate.
● The super-soft heating element is made of adjacent nanometer metallic fiber with membrane, it is washable, bendable and durable.
● DC and uniform heat produces no EM radiation. The heating elements are CE/FCC certificated and RoHS compliant.
● Temperature control LED button on Battery with High,Medium and Low settings.
● Battery works efficiently for long time. It can be charged without battery memory effects and is rechargeable for over 500 times. It is environment friendly.
● Heating ski gloves designed with five layers - water repellent fabric shell, waterproof breathable film, soft and efficient heaters and Fleece lining
● Function and Comfortable designs:
- Water repellent shell fabric to avoid getting wet for outdoors uses.
- PVC fabric palm to make hand feel easier to hold things.
- Contrast color cuttings combination on hand back as decoration.
- Water resistant film inside of gloves to against water and cold wind.
- Insulation fill inside of gloves to keep warm and spread the heat.
● Zipper Pocket to keep battery not drop out.
● Plastic cover for heater plug before washing to protect the plug from damaged.
● Customized Logo or prints acceptable.
● Packed with carrying bag or color box.

ADVANTAGE:
● UTILIZING THE PATENTED INNOVATIONS IN HIGH HEAT TECHNOLOGY
● WATER PROOF INTERNAL HEATING SYSTEMS, MACHINE WASHABLE.
● DURABLE HEATING ELEMENTS ARE SOFT, BENDABLE AND COMFORTABLE TO WEAR.
● RECHARGEABLE PORTABLE LI-ION BATTERY WITH SUPERIOR PERFORMANCE
● BATTERY WITH LED BUTTON TEMPERATURE SETTINGS WITH HIGH / MEDIUM / LOW.
● CE,UL,ROHS,ErP,FCC,EMC,LVD,MSDS,UN38.3 CERTIFICATED.
● THE HIGHEST TEMPERATURE TO 80.C/175.F
● THE LONGEST DURATION TO 6 HOURS
● IDEAL FOR ALL COLD WEATHER ACTIVITIES – WORKS & PLAYS.DEDICATED HELPING PEOPLE STAY ACTIVE ALL WINTER ROUND
Fabric Specification:
FABRIC:
Polyester fabric water repellent
LINING:
100% Polar fleece lining with 3M moisture absorbing
PALM FABRIC:
PVC fabric
PADDING:
3M 40C Thinsulate Insulation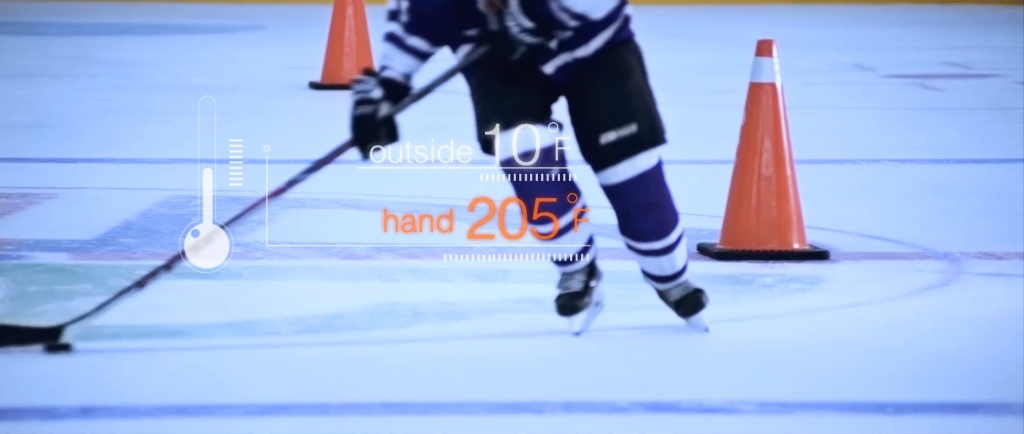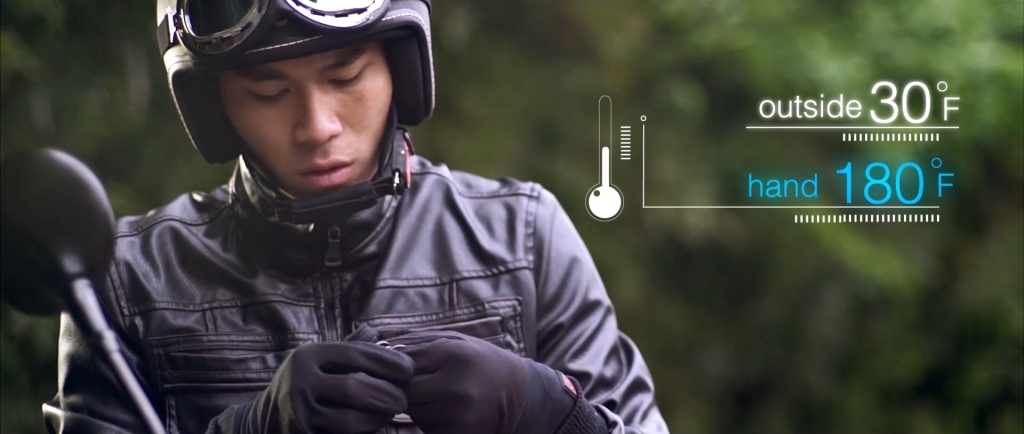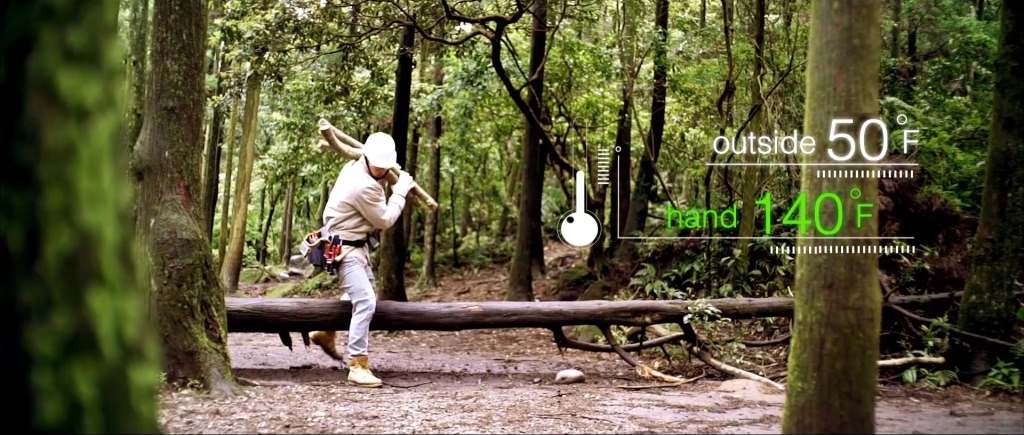 Electrical Specification:
Heaters:
Nanometer Metallic Fiber Heating element
Spec:DC 3.7V 3W
5 fingers heating systems
Surface Temp. of Heater
| Temp. | ℃ | ℉ |
| --- | --- | --- |
| High | 80 | 175 |
| Medium | 60 | 140 |
| Low | 45 | 113 |
PRODUCT'S APPROXIMATE HEAT OUTPUT & DURATION :
| Temp. | ℃ | ℉ | Hours |
| --- | --- | --- | --- |
| High | 65 | 150 | 2.5 |
| Medium | 50 | 122 | 4 |
| Low | 45 | 104 | 6 |
BATTERY : #LBT0371
3.7V 2200mAh or 2600mAh Lithium Ion Battery.
Dimension: 70mm x 29mm x 23mm, weight : 60g
3 settings (High / Medium/ Low) temperature controller by LED indicator.
UN38.3, MSDS certificated and Transportation approved by Sea & by Air
CHARGER - HXY-042V1200A2 :
Input:AC100V~240V 50/60 Hz
Output:DC 4.2V 1.2A
Dual plugs
CE, UL approvedElectrical Specification:
Led light to show the battery status, Red - charging. Green - full charge
CE, UL approved.
Structure of This Products
5 LAYERS STRUCTURE:
Layer A. Shell Fabric:Shell fabric is water repellent.
Waterproof and breathable film inside to against water.
3M C40 thinsulate insulation layer is to maintain and spread the warmth.
A1. Outer fabric, Polyester Dobby water repellent
A2. Breathable & Waterproof liner gloves
A3. 3M C40 thinsulate insulation fill
Layer B. Nano Alloy Fiber Heating Element:To create the heat in a short time.
Layer C. Polar fleece lining:To keep warm
Tranportation: