Lithium Ion Motorcycle Battery Manufacturer & Supplier- SEGL ENERGY CO., LTD. | Taiwantrade.com
SEGL ENERGY is one of the global lithium ion battery manufacturers and suppliers, providing the best lithium ion motorcycle batteryin the world. Our lithium ion batteryis 100% made in Taiwan.
Powerful, Light Weight, High Energy Density, Long Lifetime, Low Self-discharge rate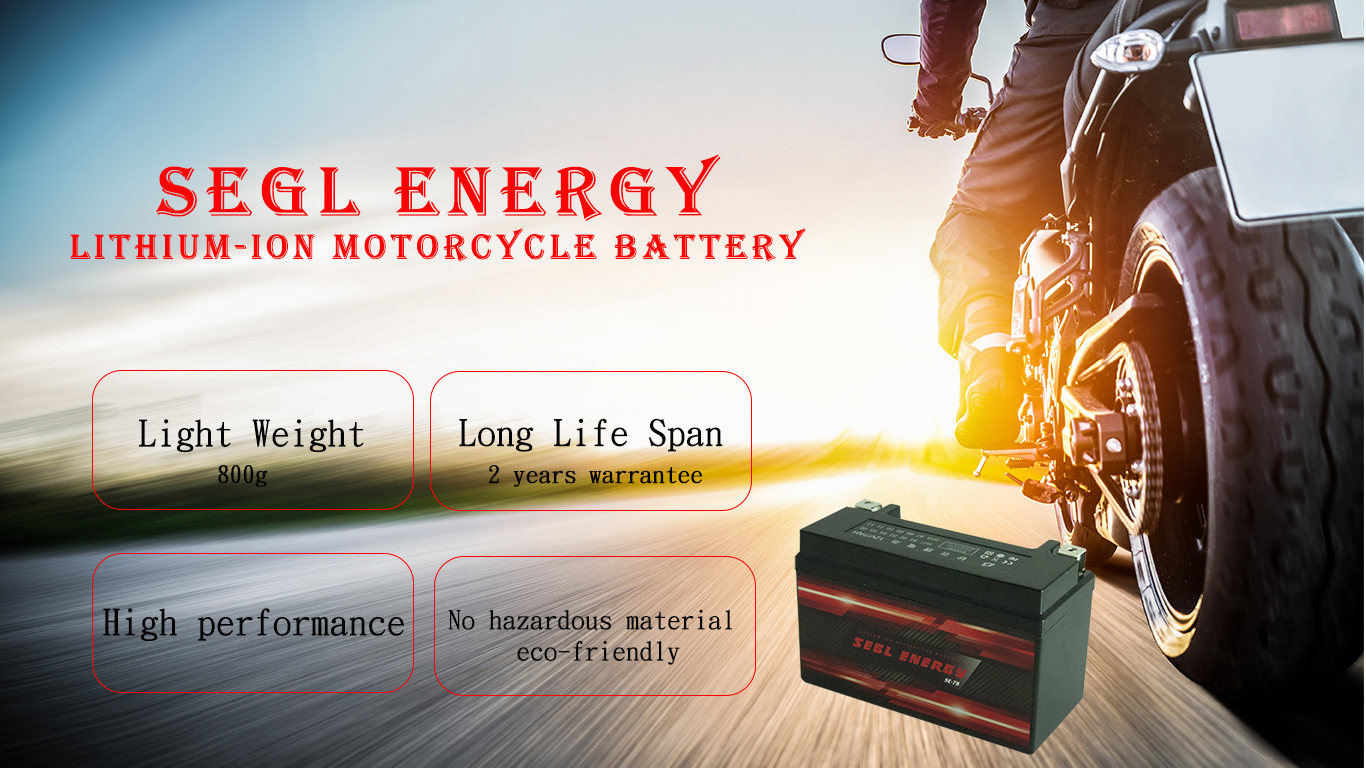 World First starter battery using latest lithium-ion battery technology of LiNiMnCo (Lithium Nickel Manganese Cobalt Oxide, NMC) chemistry, similar as Tesla Powerwall and most of the EV battery pack adapt worldwide, today.
Model No.SS-7B
Spec.:12V7Ah 120CCA
Dimension:148*69*94mm
Weight:800g
SS-7B is designed for motorcycle engine under 150cc. Direct replace JYT7B-BS lead-acid starter battery.

High Efficiency, Light Weight, Long Life Span, Eco-Friendly, Low Self Discharge Rate, Maintenance Free.­­

Safety: BMS Over Charge/Over Load/Over Current/ Product Insurance.