SOFT BUILDING BLOCKS, 68 PCS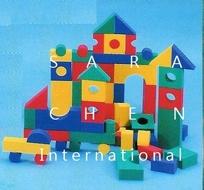 Product Detail:

B-102 SOFT BUILDING BLOCKS, 68 PCS (FOAM TOY, 3D PUZZLE) * 68 pcs per set, 10 variety of blocks. * 4 colors assorted: red, yellow, blue, green. * Basic size: 4cm. * For ages 3 & up. * Material: High quality EVA foam that is soft, light, durable, washable, non-smelling and non-toxic. * Description: these blocks in a variety of rectangles, triangles, cylinders, bridges, and more… * Great to promote the development of children creative thinking and cultivate their creativity. * Good for children to exercise their flexibility and hand eye coordination. * Promote the all-round development of child body and mind. * Suitable for teaching purpose in Kindergarten and pre-school toys. * It is a good teaching material, great for children to build castles, forts, bridges and skyscrapers…also great for water play, just wet them and they stick to tiles as well as each other. * Also available for 30 pcs, 40 pcs, 52 pcs, 60 pcs, 72 pcs, 136 pcs, 152 pcs per set. * Customer's designs and special sizes are welcome ! * Special suggestion: WB4-68: Wooden-like foam blocks, 4cm, 68 pcs/set. WB4-152. Wooden-like foam blocks, 4cm, 152 pcs/set. WB8-56: Wooden-like foam blocks, 8cm, 56 pcs/set.
Disclaimer:Trading Post does not warrant or guarantee the completeness, truth, accuracy, or suitability of the contents for any particular purpose. Users must rely solely on their own skills and judgement in use and interpretation of the information available on Trading Post.