power bank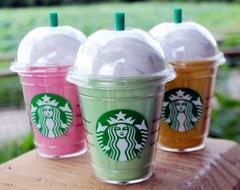 Product Category:

Consumer Electronics

Country/Region:

Taiwan

Make this offer expire on:

2019-02-05
Product Detail:

Product Name: Starbucks Modeling power bank Output: DC 5V 1A Input: DC 5V 1A Capacity: 5200mah Size: 65*65*82mm color: green 、pink 、yellow -------------------------------------------------- ------ Hello~~~ Xiaobian introduces a super cute mobile power~~~~ Starbucks milkshake shape~~~~ All three colors are super cute~~ Whether you want to give a gift or use it yourself is very suitable!!!! The number of circulating batteries is 500!!! Is it cute and durable!! >///////////< It's super cute when you put on the desk!!!!!

Attachment:
Contact Information
| | |
| --- | --- |
| Company Name | lifespeed e-commerce LTD., |
| Contact Person | Mr.潘勝峰 |
| Email | woncity66@gmail.com |
| Country/Region | Taiwan |
| Business Phone Number | +886-0934113282 |
| Company Website | https://shopee.tw/g543213 |
Disclaimer:Trading Post does not warrant or guarantee the completeness, truth, accuracy, or suitability of the contents for any particular purpose. Users must rely solely on their own skills and judgement in use and interpretation of the information available on Trading Post.