Glue for Gypsum board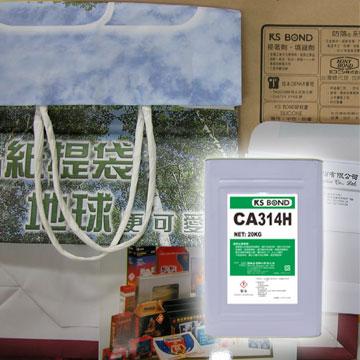 Product Category:

Chemicals

Country/Region:

Taiwan

Make this offer expire on:

2019-03-07
Product Detail:

Hot sale product"CA314" to you. For PVC foils ( or Aluminum Foils) laminate plywood, veneer or Gypsum board. Packing: 200kgs/metal drum Besides Asia, we also appreciate our clients from Algeria, Turkey, Qatar and Egypt whom support KS of container base orders constantly which make "KS bond" a little bit reputation on the market, we have successful experience in this field.

Attachment:
Contact Information
| | |
| --- | --- |
| Company Name | KUO SEN ENTERPRISE CO., LTD. |
| Contact Person | Ms.Vicky Ting |
| Email | vicky.ting@ksbond.com.tw |
| Country/Region | Taiwan |
| Business Phone Number | +886-223962279#243 |
| Company Website | http://www.ksbond.com.tw |
Disclaimer:Trading Post does not warrant or guarantee the completeness, truth, accuracy, or suitability of the contents for any particular purpose. Users must rely solely on their own skills and judgement in use and interpretation of the information available on Trading Post.