【Alone. Enjoy】Cherry blossoms milk tea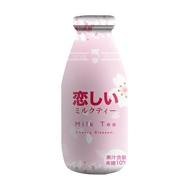 Product Category:

Agricultural & Foods

Country/Region:

Taiwan

Make this offer expire on:

2019-03-18
Product Detail:

【Alone. Enjoy】Cherry blossoms milk tea In response to this packaging, we will use confession tea and love milk tea as a reference, and upgrade the packaging intentions with the theme of true love. In this society, many people do not know how to convey their thoughts to important people. Therefore, in the packaging design, we have specially reserved a position, so that if you dare not say anything, you can use the written to give the most important person in your heart, so that the other party can understand the heart of the mind. The company insists: 1. Use Taiwanese black tea! ! ! 2. It is very strong to drink, this is the real milk tea! ! 3. Price concessions and high competitiveness.
Contact Information
| | |
| --- | --- |
| Company Name | HOP HUNG FOOD CO., LTD. |
| Contact Person | Mr.丁健翔 |
| Email | cliptrue@gmail.com |
| Country/Region | Taiwan |
| Business Phone Number | +886-227591001 |
| Company Website | http://cliptrue.weebly.com/ |
Disclaimer:Trading Post does not warrant or guarantee the completeness, truth, accuracy, or suitability of the contents for any particular purpose. Users must rely solely on their own skills and judgement in use and interpretation of the information available on Trading Post.