Coin Operated Massage Chair 1134/1634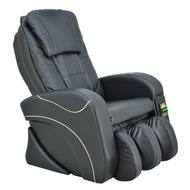 Product Category:

Beauty & Personal Care

Country/Region:

Taiwan

Make this offer expire on:

2019-03-31
Product Detail:

Coin Operated Massage Chair is the fastest growing in the vending industry. It offers so many different ways you can achieve your personal goals. You can run this business full time, or part-time without leaving your present job. You can develop a cash business that suits your needs. You don't have the headaches most businesses offer. No overhead, no inventory, no restocking products, and no need for employees. It adds up to a sound business opportunity that may be the best one you will ever come across. Features: # 11 Series: kneading and tap-kneading massage actions. # 16 Series: kneading, rolling, tapping and tap-kneading massage actions. 1) Ergonomic S back and S track robotic back massage. 2) 6 massage balls deliver massage actions. 3) 4 Spine-remedy rollers purporting posture correction. 4) Easy operation: User friendly setting for the massage time per session. 5) Armrest fitted with display windows showing current remaining massage time. 6) Coin / Bill identification, timer & beeper system. 7) Coin / Bill to feed and volume of warning voice for non paying patron. 8) Coin acceptability: Accepting any kind of coin or token circulating globally.
Contact Information
| | |
| --- | --- |
| Company Name | HSIN HAO HEALTH MATERIALS CO., LTD. |
| Contact Person | Mr.余珊姍 |
| Email | art133@massage-products.com.tw |
| Country/Region | Taiwan |
| Business Phone Number | +886-47793313#12 |
| Company Website | http://www.massage-products.com.tw |
Disclaimer:Trading Post does not warrant or guarantee the completeness, truth, accuracy, or suitability of the contents for any particular purpose. Users must rely solely on their own skills and judgement in use and interpretation of the information available on Trading Post.