Lift massage chair 6101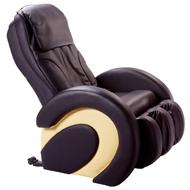 Product Category:

Houseware

Country/Region:

Taiwan

Make this offer expire on:

2019-03-31
Product Detail:

Lift chairs are designed to assist people to a standing position from a sitting position. It is including the seat lifts serve the same purpose; they easily lift the individual from a seated position to standing within seconds. It is great for people who have back, knee, leg, hip, and/or feet problem. Features: 1) Ergonomic S back and S track robotic back massage. 2) 1 way reclining posture for ultimate back massage. 3) 4 Spine-remedy rollers purporting posture correction. 4) Auto, semi-auto and manual operation. 5) Massage action includes tapping, kneading, rolling, reverse-kneading, tap-kneading and reverse tap-kneading. 6) Tapping and kneading independent command. 7) Adjustable rolling speed. 8) Rollers relocation adjustment. 9) Awaken timer. 10) Storage pocket for remote control. 11) Sole rolling massage. 12) Lift function could be used when stop using the massage action and reclining function.
Contact Information
| | |
| --- | --- |
| Company Name | HSIN HAO HEALTH MATERIALS CO., LTD. |
| Contact Person | Mr.余珊姍 |
| Email | art133@massage-products.com.tw |
| Country/Region | Taiwan |
| Business Phone Number | +886-47793313#12 |
| Company Website | http://www.massage-products.com.tw |
Disclaimer:Trading Post does not warrant or guarantee the completeness, truth, accuracy, or suitability of the contents for any particular purpose. Users must rely solely on their own skills and judgement in use and interpretation of the information available on Trading Post.